"LIS JONITO W ALEI CZASU"
After almost an entire year of either stagnation or sketching out subpar demos, in mid October of 2023, I was struck by a sudden spark of creative prog rock energy. And soon, a new album was born - Lis Jonito w Alei Czasu (🇬🇧 Jonito the Fox in the Alley of Time).
Consisting of four compositions, the album's heavily influenced by both classics and deep cuts from the library of 70s prog rock, from all over the world. Despite that, it retains a unique artistic fingerprint of its own. Tons of crunchy organ vamps and rich blooming synth passages accentuated by trickling mellotron backdrops, driven by snappy syncopated rhythms are here. Symphonic Prog and RPI fans won't be disappointed!
I made the decision to write the lyrics in my native language again, in order to bring out a different kind of artistic imagery, I was unable to express in English. In addition to that, I'd noticed the majority of native Polish artists in the neo/symphonic prog circles would choose to create their albums in English, and I wanted to break that mold.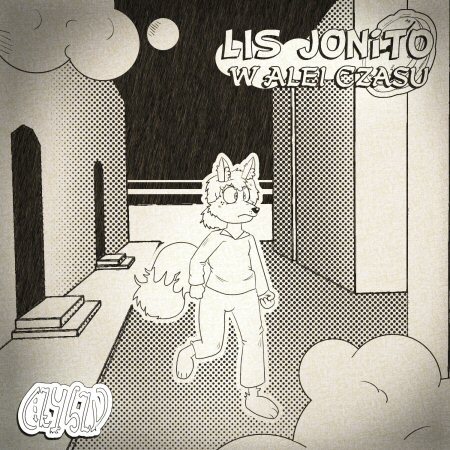 or...
track listing:
1. Fantomowe Przedmieścia (10:02)
2. Jajecznica na Spirali (3:33)
3. Po Linie nad Galaktyką (5:53)
4. Wędrówka Meteorytów (22:35)
-I. Wybuch Wulkanu Widmo
-II. Gwiezdne Sanktuarium
-III. Rejs ku Światłu
-IV. Upiory z Papieru
-V. Mikołajki na Saturnie
-VI. Wędrowcy
-VII. Wniebowstąpienie Kurczaka
-VIII. Siódemki
-IX. Gwiezdne Sanktuarium (repryza)
---
also, happy halloween